Ever wanted to work in a Nuclear power plant but you were never the type who could learn Nuclear physics? Well no problem, in Czechia you only need to look good in bikini and you got the job! These days a Nuclear power plant in Temelin held a hilarious bikini contest, the winners were promised internships at the plant. When the whole thing exploded in media the management excused to the public reports The Sun.
Plant Management board really did their best to make it interesting, they made them pose in front of the cooling tower of the power plant.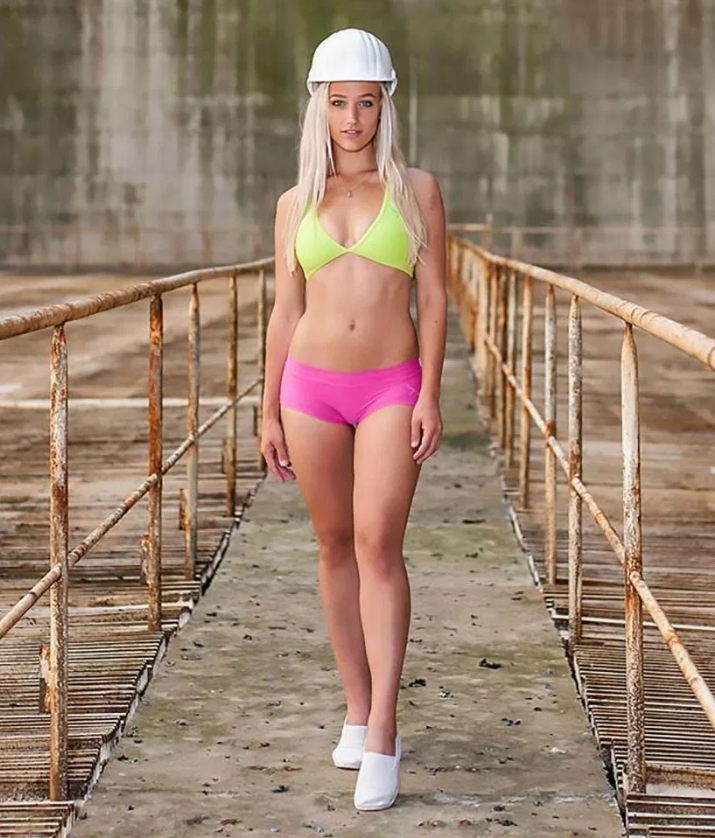 The sexy snaps were posted on the company website, with fans asked to vote for the hottest to secure the internship job.
The tower was not working due to maintenance, so it was a perfect moment to hold a bikini contest there (obviously), and the clever management even used Facebook fans to rate each girls photo!
Ten girls competed for this dream job, they just finished school (not college), but Bikini shots were a sure way to get that promised work in a nuclear power plant in Temelin, in South Bohemia.
"In 2017, I find it incredible that someone could gain a professional advantage for their good looks." ~ one of the internet comments
When media started to write about unusual "job interview" the company said it is nothing strange, they also hosed a Philharmonic Orchestra last year at the plant. Finally, the management of the plant apologized for the move and promised internships for all the girls who participated.