Anonymous
Quote:
Social realism dominated that era …
Nevertheless, Vladimir Stozharov was a well known and influential artist in USSR.Today, his paintings can be found in most galleries of large cities of former USSR republics and beyond. He painted landscapes of the north of the country. I grew up and travelled in that region visiting small towns. His traditional paintings are appealling to me.
Stozharov also painted 'Still life': http://www.liveinternet.ru/users/aishagu/post222701948
Kazimir Malevich is a renowned artist. Probably even more so his 'Black Square'
Arkady Plastov's paintings: http://www.liveinternet.ru/users/3571405/post153170548/
Now I realized that we are speaking about a bit different periods: I was thinking about the beginning of XX century, when Russia was very important for abstract art and avant-garde art, while you were speaking about what happened later in art, about social realism. Sorry, my fault.
I don't like Stozharov's dead nature very much, because I don't like the genre. In my highschool, I needed to draw it every week and I think that dead nature is quite monotone and not very creative, but I have to say that two paintings of Stozharov from the link that you posted I really enjoy: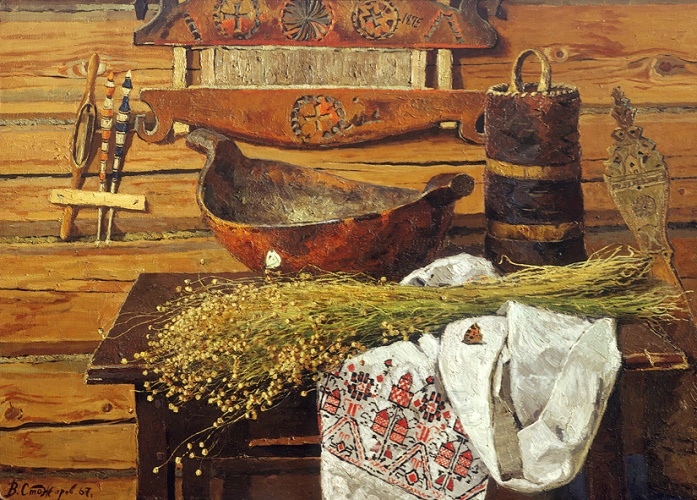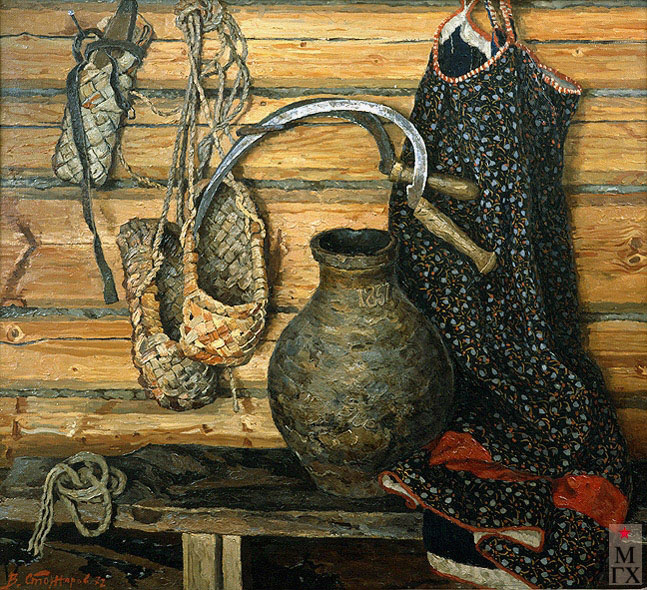 Especially the first one really has slavic spirit.