Anonymous
Okay, this one phenomenon has nothing to do with Christianity, but for the sake of coherence will post it here.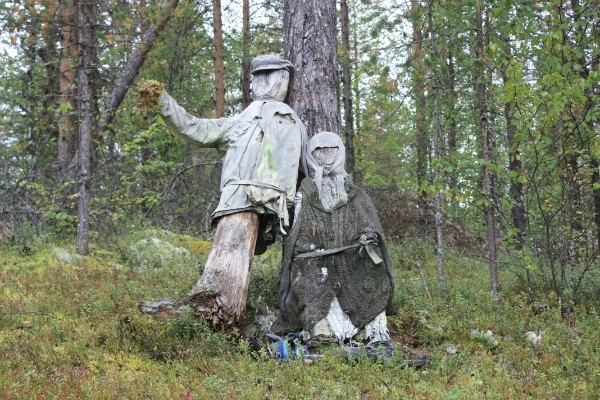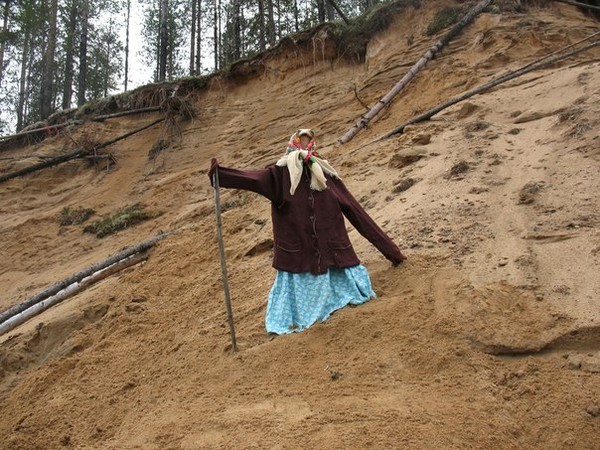 Zahryapy/Захряпы (naryazhuhi/наряжухи) – human height hewn wooden dolls, the last echoes of paganism. Locate in the most remote corners of the Arkhangelsk region and the Republic of Komi. They are not so much information about them:
– On Pomor dialect "zahryapa" is a slovenly dressed person. Also, the word "Zahrepiha" means hunched over, but vigorous and active old woman.
– All zahryapy have proper names, personal ones (Marfutka etc.)
– No one knows why they were put. Specifically, these objects are placed in the mid 70-ies of XX century. Local residents are telling several conflicting legends, one of which is related to the missing children in the woods (it is said these dolls are put in the places where lost children were found).
– No evidence of special religious rites implemented near zahryapy. No offerings, as for votive (obetnyje) crosses, either. But their condition is checked all the time, clothes periodically changes to new ones.