Anonymous
As you know for Old Slavs were many special animals. Such as eagle and falcon which represent Perun and snake (sometimes dragon), bear or wolf which represent Veles. From this Slavic myth comes this animal in folklore and later become as national symbol (for example wolf in Serbia).
I also don't know what mean or what consider for "national"animal? I don't consider for example heraldic lion as national animal (Bulgaria: Lion, Czech Republic: Lion, Macedonia: Lion). This are just figures in heraldry.
Quote:
BiH,Slovenia,Slovakia, Ukraine?
We don't have such "national" animal as Russians have bear. Slovenian "national" animal in this way is much more complex…
Our Slavic ancestors in Carantania have two symbolic animals. Spotted bull and untamed mare which were recorded in ritual of installing Carantanian dukes. But than never become wider popular or known symbols. Later become coat of arms of Carantania black panther which could be our national symbol. Read more http://en.wikipedia.org/wiki/Black_panther_(symbol)
Slovenia is very diverse country even if it's small
Almost every region has it's own animal.
Carniola (Kranjska)

Styria (Štajerska in Koroška)

Istria (Istra)

Prekmurje

This are heraldic atributes which you represent as national animals.
Animals which now represent (also worldwide) Slovenia most are:
Endemic Olm

Lynx which also reprssent our national hockey team and association
Carniolan honey bee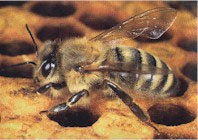 and of course our Lipizzan horse