September 15, 2017 at 8:36 pm
#440983
Anonymous
@GaiusCoriolanus I know Volyn was nearly destroyed in WW2. My grandfather's village was completely destroyed and no longer exists. . It was incorporated into Pidberezzya selo, which is where most of his family still reside. The only thing left in Pidberezzya was the church sanctuary. Everything else had been burned during the war. My grandfather was the only one from his family who immigrated. The rest stayed. One brother came to America briefly but went back. He became the head of a collective farm. My grandmother's family completely perished. No one from that line is alive today, that I know about. Her oldest brother was deported to Siberia and shot there. Her family owned a farm in Skobelka.
My great-aunt went back a few times in the late 1970s and 1980s. She found conditions in Volyn worse than when she left in the 1930s. It was very sad for her.
War Memorial in Pidberezzya. This memorial is in memory of the 28 Soviet tank crew members who were killed after their tanks were knocked out here on 14 July 1944.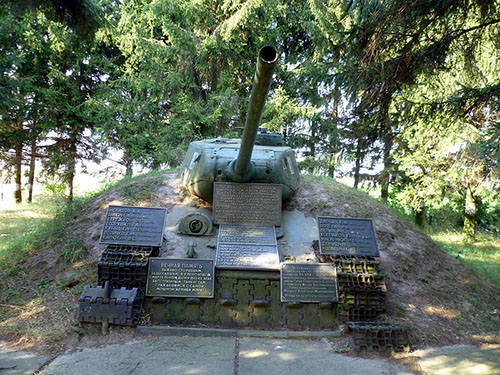 Mass Grave in Skobelka. This grave contains the remains of local civilians who were killed during fighting between the Red Army and German Army in 1941.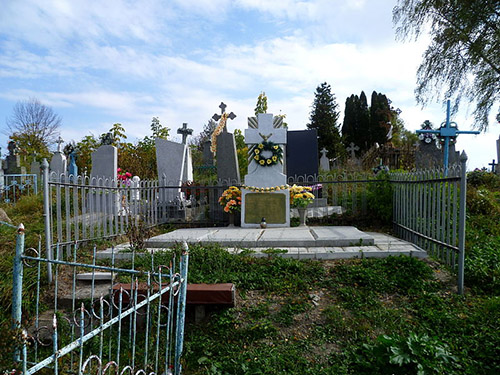 This televsion series from Ukraine takes place in Volyn. The story centers on Jacob, who is Ukrainian. He served in the Polish Home Army. Married a Polish woman who was murdered by the UPA. Trailer with English subs.
https://www.youtube.com/watch?v=qHoEqe1YnqI