Many people in Eastern and Central Europe due to either lack or price gouging of N95 or FPP2 masks have got an idea to check their basements for that stashed old Gas Masks from the previous republics, the one their father or grandfather had after service in the military. Also many young adults have been fast to use the same re-discovered equipment in order to Cheeki Breeki as seen in the famous Stalker and Metro PC games.
However here is the thing, while the filtered gas mask will help and offer a more than a decent protection from Coronavirus particles flying around the air and it will prevent them to enter in your eyes, mouth or land anywhere on your face, there is one completely different danger. The filters on these masks might be lethal for your health (and induce you a lung cancer), while you think you are protecting yourself. It is Asbestos and Chromium inside the old filter units (made pre-2000's) that usually came with those gas masks.
Me and the boys be like…
---
Coronavirus disease (COVID-19) advice for the public: When and how to use masks
MOST COMMONLY FOUND GAS MASKS:
---
The M-1 Gas Mask – YUGOSLAV
DANGER: hexavelant chromium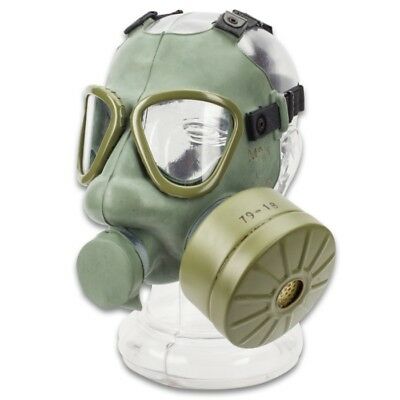 The M-1 (or M-59) was a standard issue gas mask for troops in Yugoslavia, as well as for SFRY successor states (Bosnia, Croatia, Macedonia, Montenegro, Slovenia, Serbia). It is a copy of the U.S. M-9 gas mask. It was also used by the Iraqi army in the Gulf War, where it was designated M-59. It is OD green in color, and has a side-loading canister which uses a 60mm opening. The M-1 is not very common in the United States, as few were imported as surplus. There are different versions of the mask, MC-1 (civilian version), M-1 (civilian version but with oral nasal cup, and some things in the bag are different) and the M-59 (the military version). The filter doesn't have asbestos, but may contain chromium.
GP-5 Gas Mask – SOVIET
DANGER: asbestos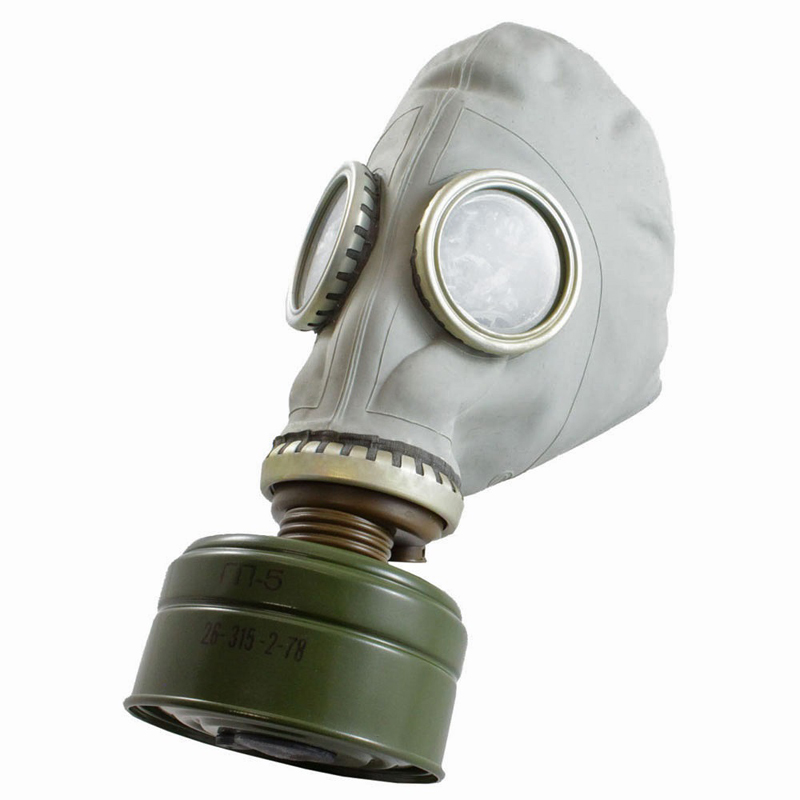 The GP-5 gas mask (Russian: Гражда́нский Противога́з-5, tr. Grazhdanskiy Protivogaz-5) is a Soviet-made single-filter gas mask. It was issued to the Soviet population starting in 1962; production ended in 1990. It is a lightweight mask, weighing 1.09 kg (2.42 lbs). It can operate in all weather and withstand temperatures from −40 degrees (Celsius and Fahrenheit) to 114 °C (237 °F). There has been some debate as to whether or not the filters are dangerous for containing asbestos. In October 2013, Dixon Information found out that the cotton layer of the filter contains 7.5 percent asbestos. However, if the masks were made after 1972, they use activated charcoal. Some claim that the filter is configured so that the asbestos can't be breathed in, so long as the filter layer isn't damaged. It is not advised to use the filters, as the case is made with a percentage of lead which slowly degrades into the filter, along with many other chemicals used in the manufacturing process. The mask also tightly clings to the skin of the head, and so may be uncomfortable for those with all but the shortest hair.
M10 Gas Mask – CZECHOSLOVAK & DDR
DANGER: hexavelant chromium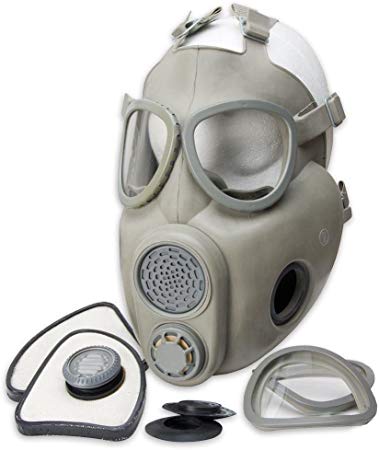 The M10 was one of many Warsaw Pact clones of the M17 mask, and was issued to Czechoslovakian People's Army and East German's National People's Army. After Cold War it was replaced in Czech by M90. Fairly certain asbestos wasn't used in the M10 filters, unsure on chromium, however. (Since M13 filters did). Filters and filter screw caps are assumed to not contain asbestos, but the filters contain hexavelant chromium, which is hazardous if breathed in.
Polish MC-1 Gas Mask
DANGER: asbestos
The MC-1 is a polish copy of the Czech CM-3. It was destined for Polish Army and Civil Defense, but adopted only by the second formation and used till the end of Cold War.
REAL DANGER? asbestos or chromium containing filters
Generally do not use the filters that were produced before 2000's.
An asbestos-containing Soviet GP-5 filter and a safe modern one in comparison.
SOLUTION?
Change the old GP-5 filter to a more modern ones like 40mm GOST tread type or a modern filter that works with all Soviet masks is the Polish FP-5 filter.